What a busy and exciting month we have had !!
Tassu and Zeta were filmed for TV , also Tom was interviewed about the work that they do with the children in schools working with Irish Therapy Dogs program .At another event , one of the schools he attends , St Marys National School had a bring and buy sale which raises funds for a different charity each year and due to Toms visits with the Leos , they decided to donate the money raised to Irish Therapy Dogs . We thank them very kindly for doing this and know the money will be well used by the charity.

On the show scene this month, Sullys son ' Otso' had a super weekend as at both Munster and Cork Ch shows , he was awarded both Green Stars , but also Best of Breed on both days . At only 8 months old he is surely doing great ! Mandy then travelled over to the UK for the Three Counties show and under Judge Andrew Brace,  Otso got 2nd in Puppy and Sully 1st in Open and the Res CC , also Delboy got 3rd in Open Class.

On returning to Ireland Mandy had them at Swords Ch show where Mrs C Ahern , gave ' Otso ' his 3rd Green Star , again with BOB , and Sully took Res GS to his son . So then ' Otso ' went into Group 2and went amazingly well to be awarded 3rd place under Finnish Judge Mrs M Talvitie . The following day Sully has his turn , at BSD Group 1 and 2 under Judge Tan Nagrecha Sully took Green star and Otso Res GS and Sully placed 4th in Group .Well done to all !!!
At Kilkenny Ch show under UK judge Mr G Duffield , Sully Green Star and BOB , with his son Otso Res GS , and Res BOB and 2nd in Puppy stakes .
At Deise Ch show Sully Green star and BOB , Otso Res GS and again 2nd Puppy stakes.

In Russia we congratulate Natalia Lazeareva and Yen , on winning BOB Puppy in the Leonberger Speciality Show and then the following day BOB Puppy and Puppy World Hope 2016 !!!  Yen is litter brother of Otso , bred by Anni Lahti in Finland .
To finish the months showing Mandy and family went to UK to Windsor Ch show , and under Judge Mr C Quantrill , Sully won Open dog class , dog CC and then BOB , and to top the day off Otso got the Res CC , with Delboy 3rd in Open Class .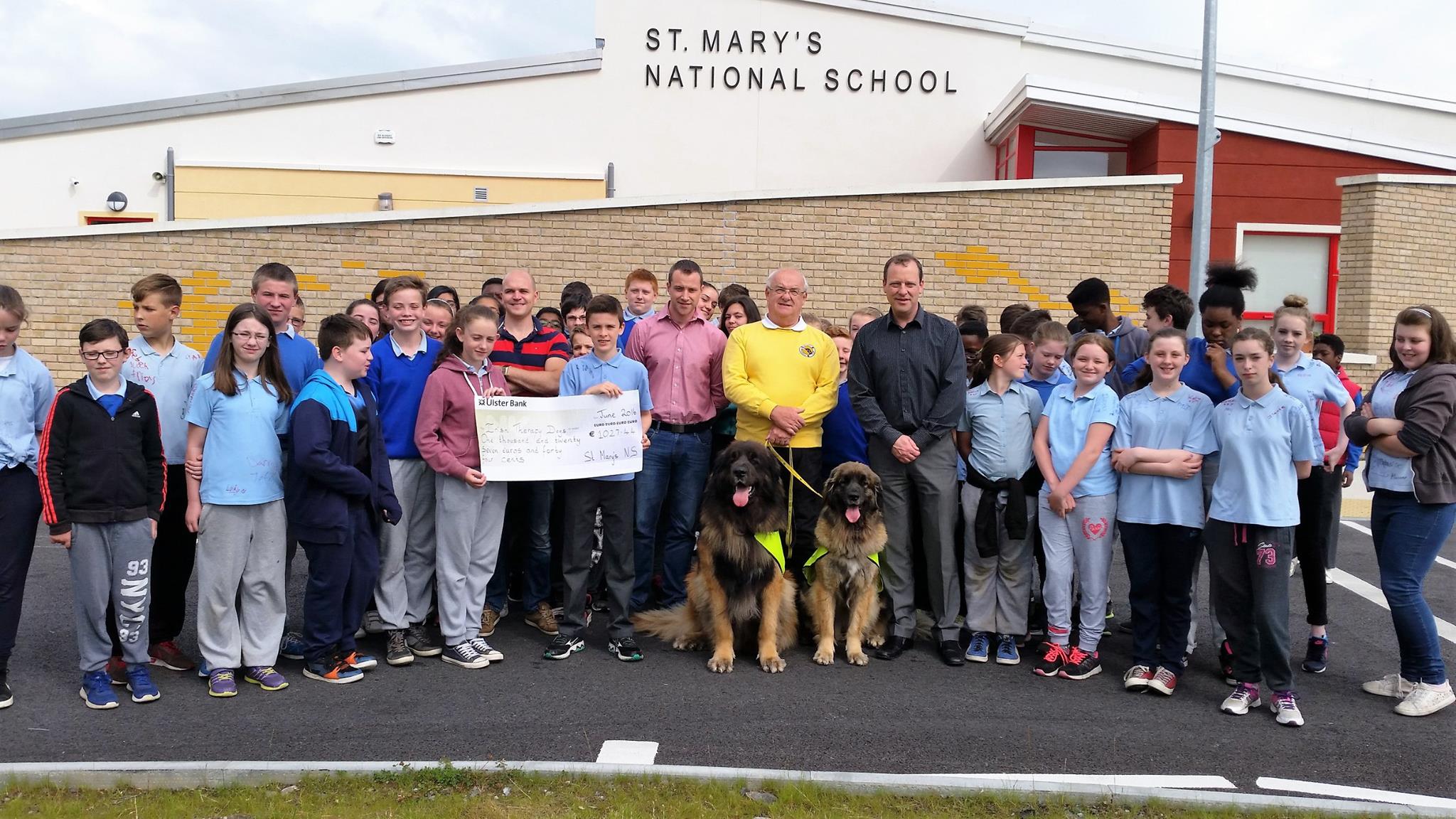 At home , we were blessed with 8 big and handsome male puppies from Prada with Tassu .They are doing exceptionally well and growing fast .All have eager homes awaiting them .Photos on Planned mating page