We received the sad news from the UK that Coco from our 2nd litter from Issa and Zorro had passed away at the age of 11 years . She was very much loved by all and was a super friendly girl who loved to cuddle with the grandkids .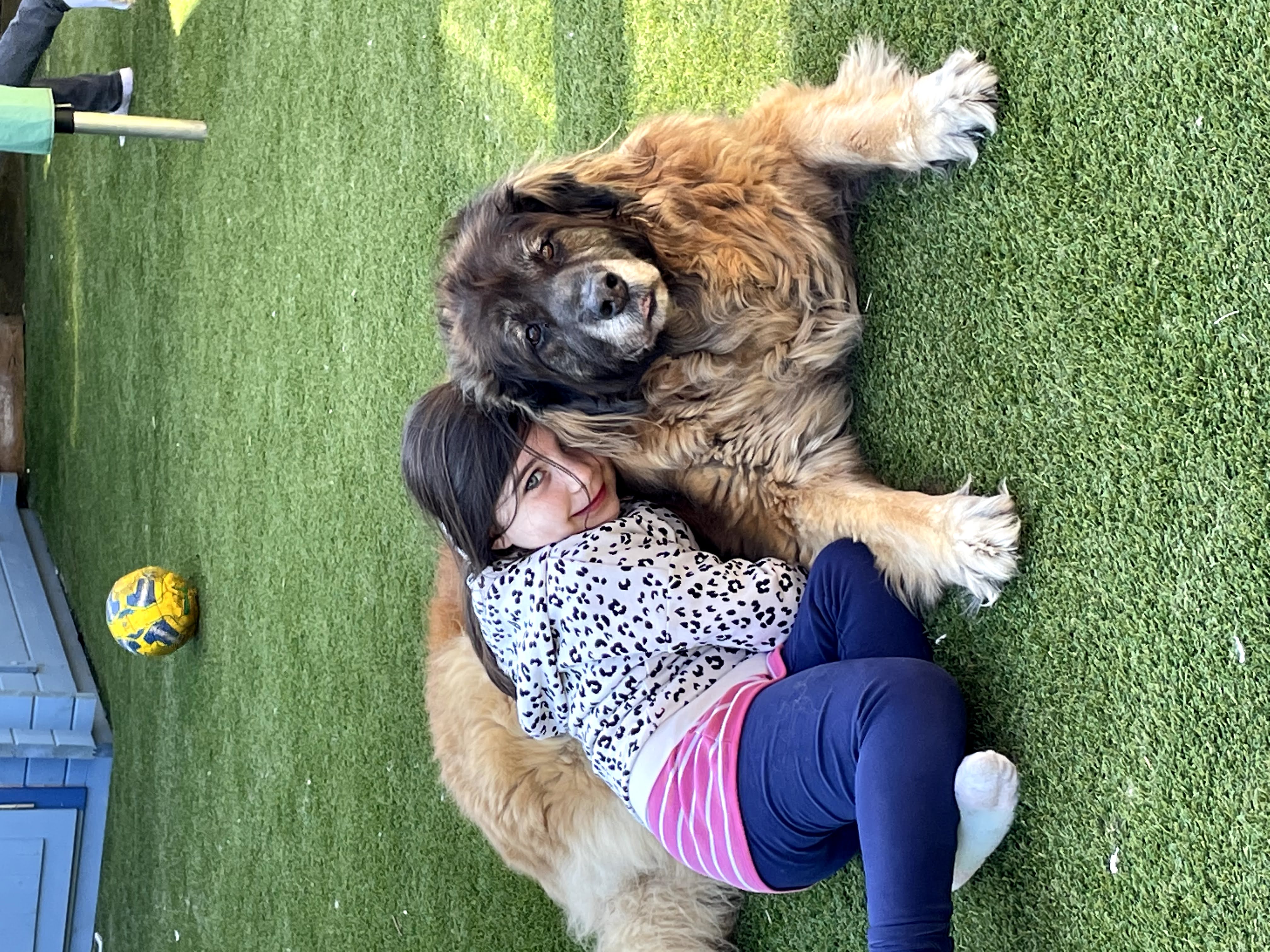 Another really sad event was Bruno who had had an operation for a foreign body which was removed successfully , took a decline 2 days later and passed away .Bruno was from our litter from Prada and Tassu and only 4 years old . A huge loss for his owner Mary and all who knew and loved him .
We also had the news of Tia from our litter from Skye and Zorro who passed away and would have been 11 in August . Never a day ill in her whole life , her back legs suddenly failed her . Her owner Andrew writes that 'she was amazing with all my birds falcons hawks owls eagles never once did she react badly and never once has a bird reacted to her bond was unreal she went to fence and horses come running up to her she was unreal with animals , never have I experienced it with any other breed '
                                                                                               Tia resting quietly beside an owl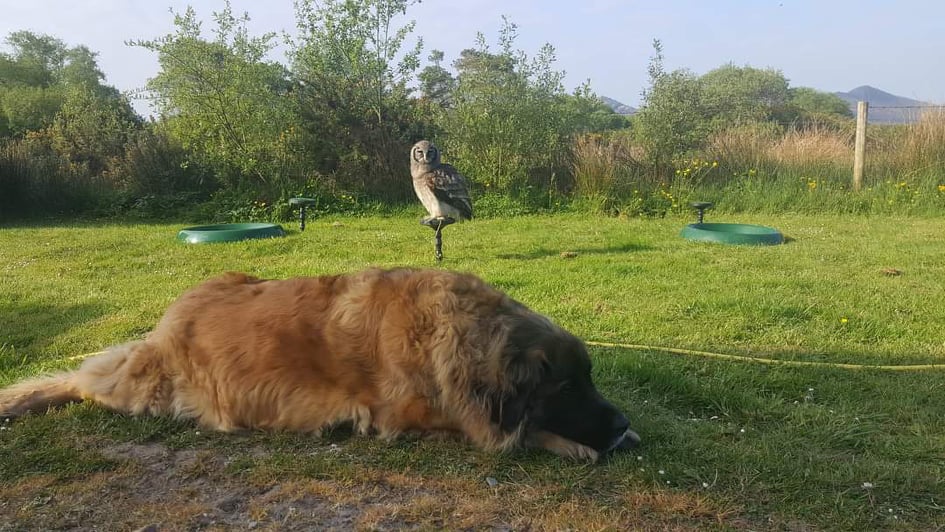 Louis a magnificent old gentleman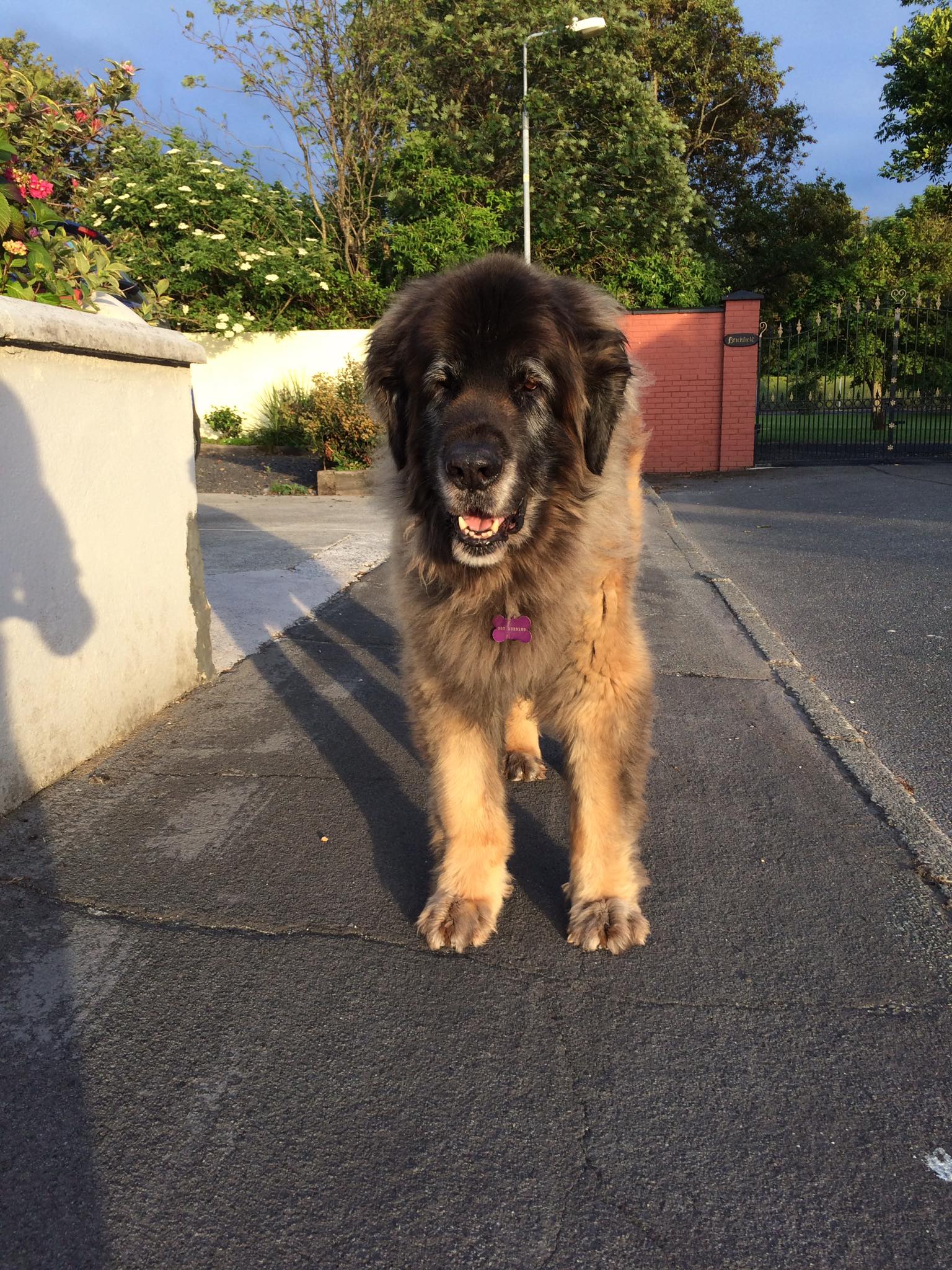 On a happier note , Louis now 11 years and 8 months must be the oldest Leonberger in Ireland .An amazing age . Louis was from our litter from Carys and Zorro . We hope that he continues well and can reach his 12th birthday !!