His pedigree is an interesting blend of Czech , Swedish , Finnish , German and Norwegian lines and combines some stunning dogs from Skjaergardens ,Dragonsgardens and Namupalan kennels that we have admired for a long time . He has big bone ,a lovely coat and combines substance along with a very lovely head .His movement is fluid and powerful .
His puppies show much promise , winning BIS at top level . He is passing on his big bones , coat and movement
Yogi won his male puppy class ( 12 entries ) then went on to beat the Junior winner from a class of 26 . He was awarded Best Club Youth winner under Mr Hellener .
Leonberg Show Germany 2011
"9 months old male, lion yellow, strong, masculine head, black mask, complete scissorbite, middlebrown eyes, testicles o.k., correct settled ears, strong neck, straight topline, good croup, correct tail, wide front, correct standing, could be better angulated in the backlegs.The movement of the male is free and fluent, showed very well and has a sure and calm temperament. Very good 1, CLUBJUGENDSIEGER."
New Hope Vom Lowengarten (Jnr Ch )
Age 9 years  ( 1/1/10 – 10/11/2020 )
Height: 75 cms
Weight: 70 kilos
Teeth: Complete Scissor
Eyes: Clear
Hips: 1/0
Elbows 0/0
LPN1 NN Clear
LPN 2 NN Clear
LEMP N/N Clear
Unique ancestors 1826
10 gens 5 .80 %
Yogi at 9 1/2 years old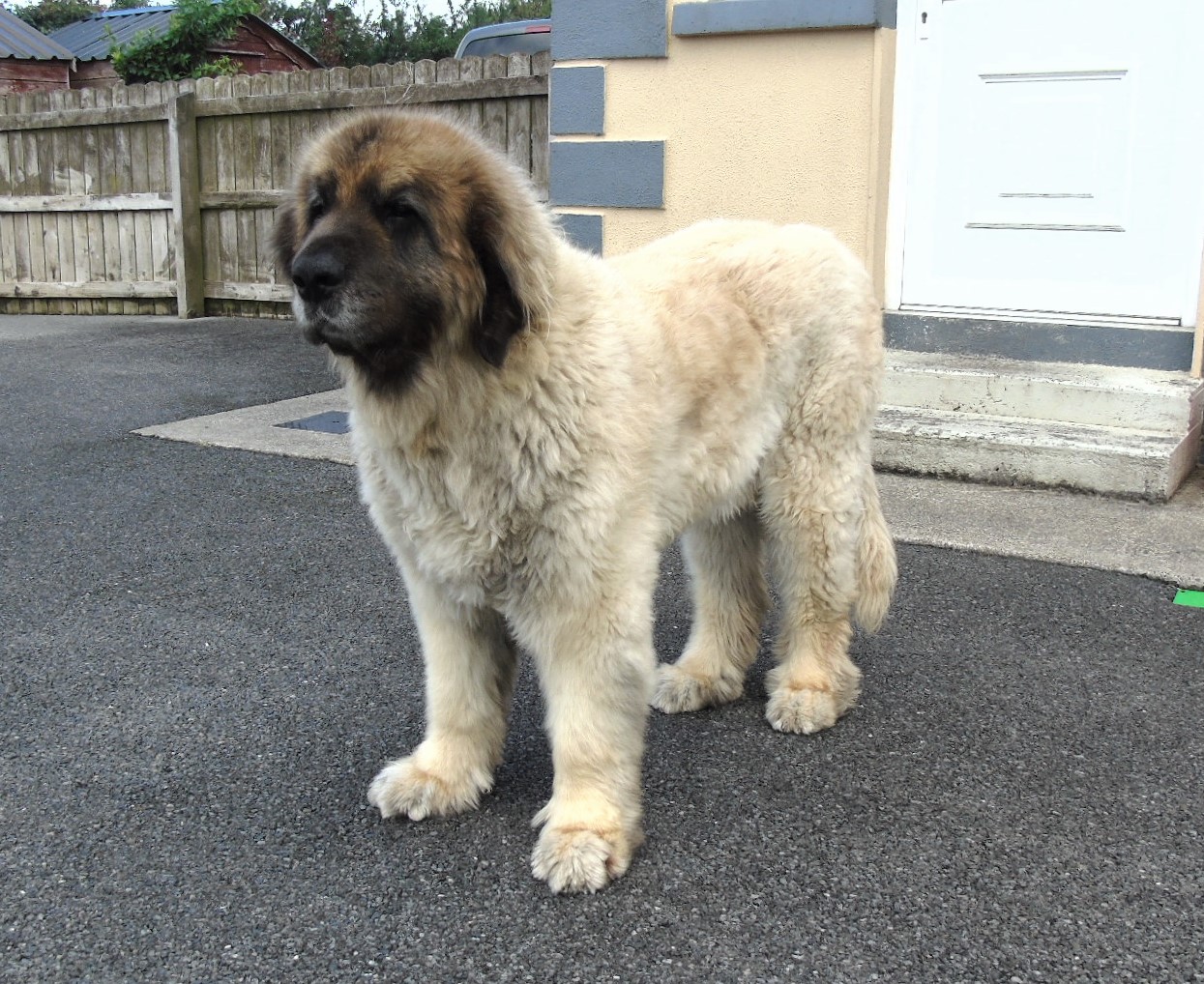 Yogi at 7 years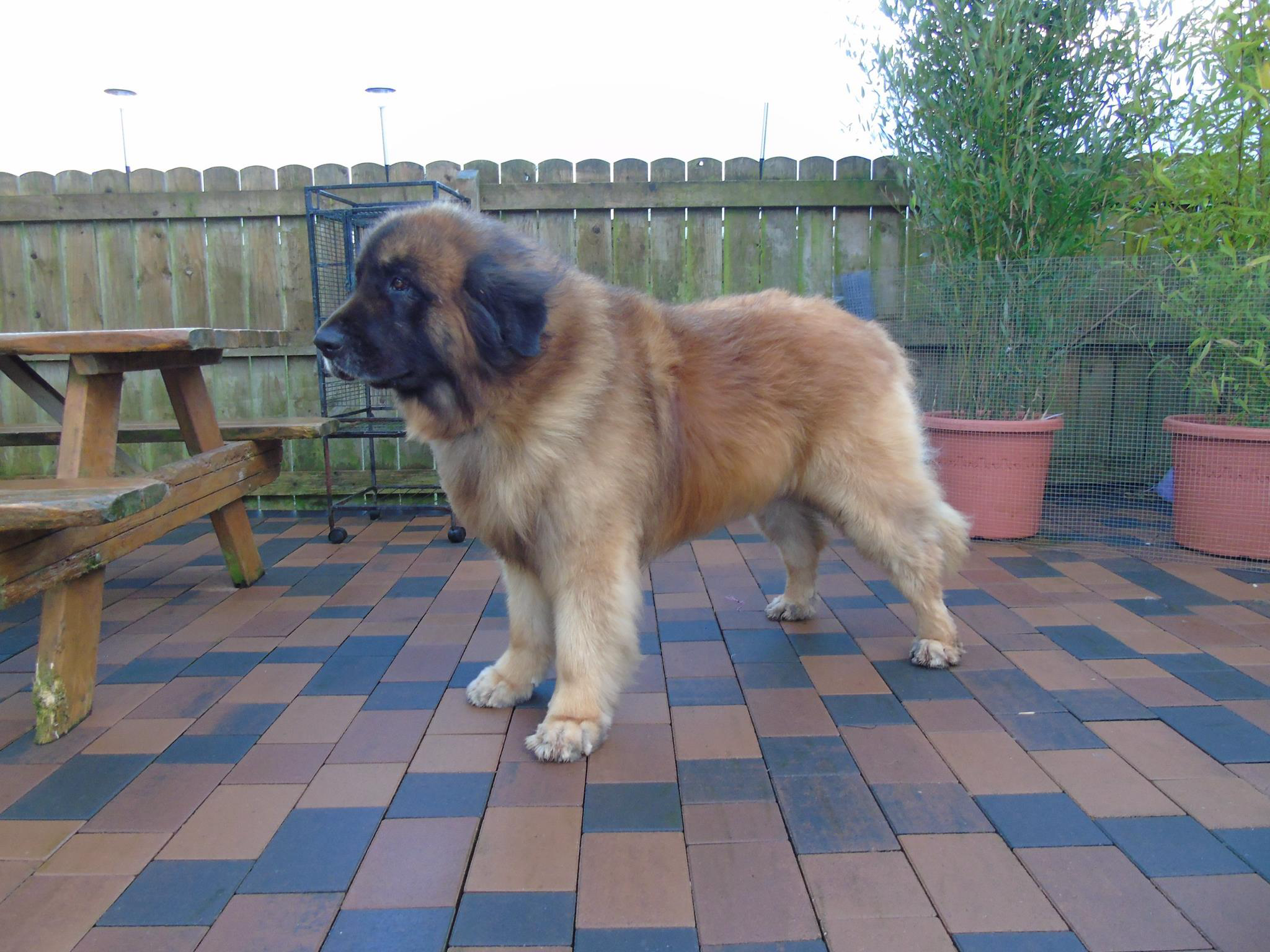 Our fluffy boy Yogi at 6 1/2 years old .